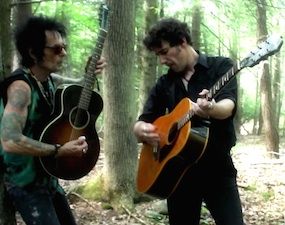 First show Old Friends, New Music at Hill Country Live! in NYC on May 20th

Slick & Slate will perform new music as well as favorites from their vast catalog as performers

SLICK & SLATE -- legendary guitarist Earl Slick and songwriter Jeff Slate -- will debut their new collaboration at Hill Country Live!, at 30 West 26th Street in New York City, on Saturday, May 20th. The duo will premiere new material, play songs from previous projects together (as well as those with their famous friends) and will deliver their own take on some of the greatest rock and roll songs of the past 50-plus years.

This is a show that is not to be missed, so make your FREE "club level" reservations at 212-255-4544 early!